Hyundai confirms Elantra switch for 2021 WTCR season
Hyundai has confirmed that its two customer teams will switch to the all-new Elantra TCR for the 2021 World Touring Car Cup season.
The move comes after three years running the i30 N TCR – the car that won the title in both 2018 and 2019 with Gabriele Tarquini and Norbert Michelisz – with the Elantra set to make its debut on the world stage on the fearsome Nürburgring Nordschleife in June.
The car has so far only been seen in competition in the United States, where it is competing in the IMSA Michelin Pilot Challenge.
"We have done everything possible to allow our customers teams to compete for the WTCR – FIA World Touring Car Cup title again this season," Hyundai Motorsport Team Principal Andrea Adamo said.
"For different reasons we were not happy with the results last year, but in the past these teams have been very successful, so we aimed to build on that rather than start from zero again.
"We have included our four Customer Racing drivers and the teams at every stage of the development of the Hyundai Elantra N TCR, so they have each been able to gain a lot of experience with the car, which they can immediately use when they start racing.
"Even now, though, we cannot stand still. Supported by our Customer Racing engineers there are more tests before the first race at the Nürburgring to ensure the best start to the season possible."
As was the case last season, Hyundai's WTCR programme will see two cars entered by both BRC Racing and Engstler Motorsport, with three of the four drivers who started the 2020 season being retained.
Former champions Gabriele Tarquini and Norbert Michelisz will once again be entered under the BRC Hyundai N LUKOIL Squadra Corse banner, whilst youngster Luca Engstler will be joined at Engstler Hyundai N Liqui Moly Racing Team by Jean-Karl Vernay.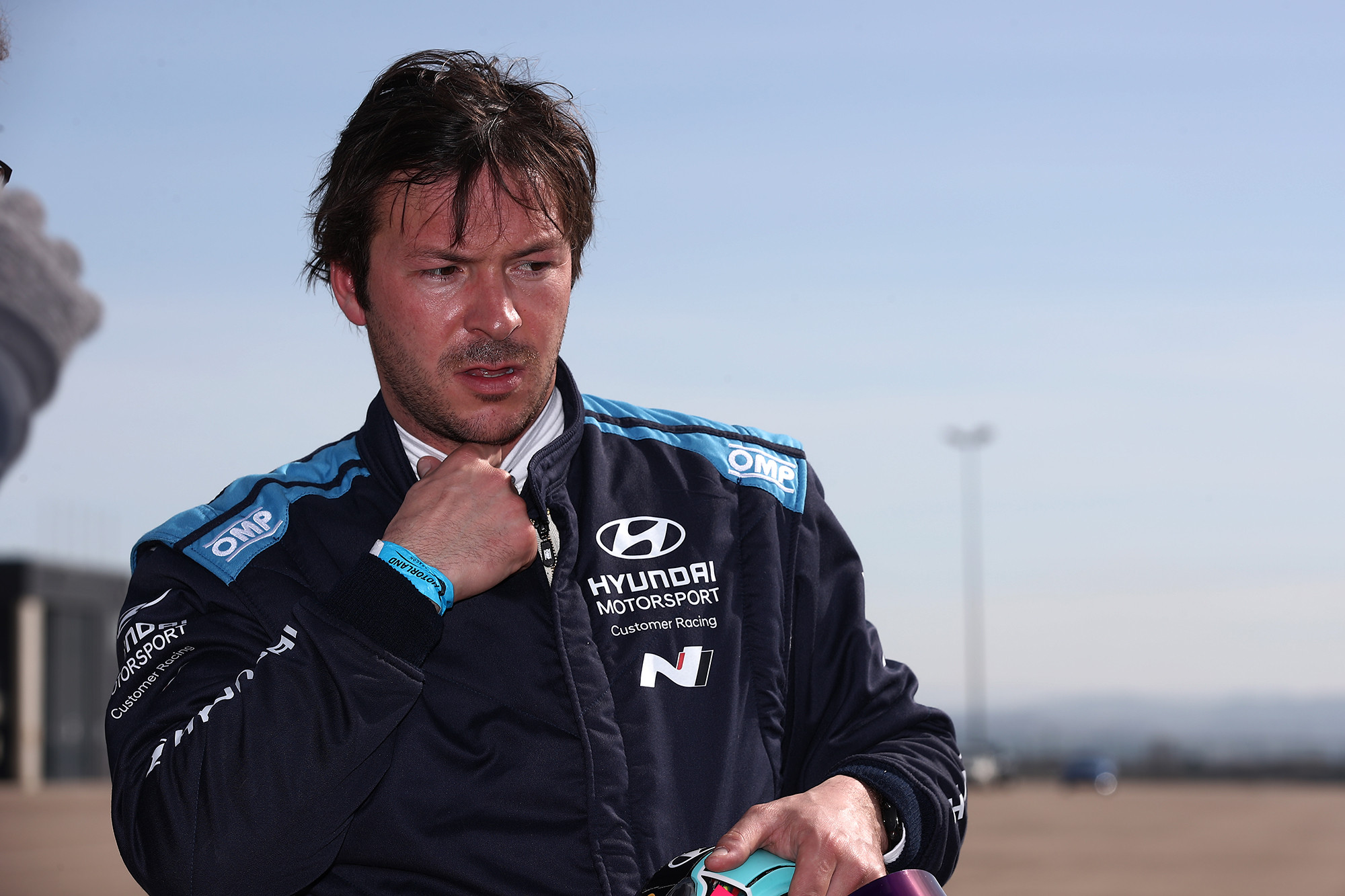 Vernay – who signed a deal to act as a development driver with Hyundai's ETCR programme earlier this year – replaces Nicky Catsburg, who has elected to take a sabbatical from touring car racing for the 2021 season.
"When the opportunity came to drive for Hyundai Motorsport Customer Racing in WTCR – FIA World Touring Car Cup it was an easy decision to make," the Frenchman said. "Hyundai models have been some of the fastest in the TCR category for many seasons, and it shows in the number of wins their customers have had in the series.
"For me it is obviously a new team to work with, and a new car for everyone. Being so involved in the development process has been incredibly helpful, both in getting some additional understanding of the Hyundai Elantra N TCR before the first races, but also having an early chance to work with Engstler Hyundai N Liqui Moly Racing Team and their engineers to fully prepare for the year ahead."