Yann Ehrlacher: "Working with Yvan Muller has helped me to handle pressure"
Cyan Racing driver Yann Ehrlacher has just claimed his second consecutive WTCR drivers' title, the youngest-ever driver in history to win a double world touring car crown.
"It feels amazing, when last year I was the youngest ever champion, and now I'm the youngest with two titles," Ehrlacher told TouringCarTimes.
"Age is just a number, but it's a good start, it means that I have more time than others to make a great career.
"Winning twice is nice, and with time it will be even better, so I just feel alright at the moment, it's the best feeling you can have, it feels better than the first title to be honest but, as I say, I will put my mind to the next season.
"It's a feeling, when you reach the top like this, that anything below that will be a disappointment, so that's why we will keep walking and this year has made us even stronger than before, so we will have a good package for next year," added the Frenchman.
The Lynk & Co driver says the first part of the season was extra challenging in being the defending champion.
"This year was another step, starting the season as champion was mentally difficult for me at the beginning. But then I realised that I had to manage the pressure during the season and go step by step," said Ehrlacher.
Long-time Cyan Racing team manager Fredrik Wahlén praises Ehrlacher's consistency throughout the season.
"It's been a really difficult season. We started in tough conditions so, when we got the best of the car, we never let go of it, so it was a real tough team effort," said Cyan Racing team manager Fredrik Wahlén.
"Yann doesn't have a single DNF this year, so that speaks a lot of the work we've done."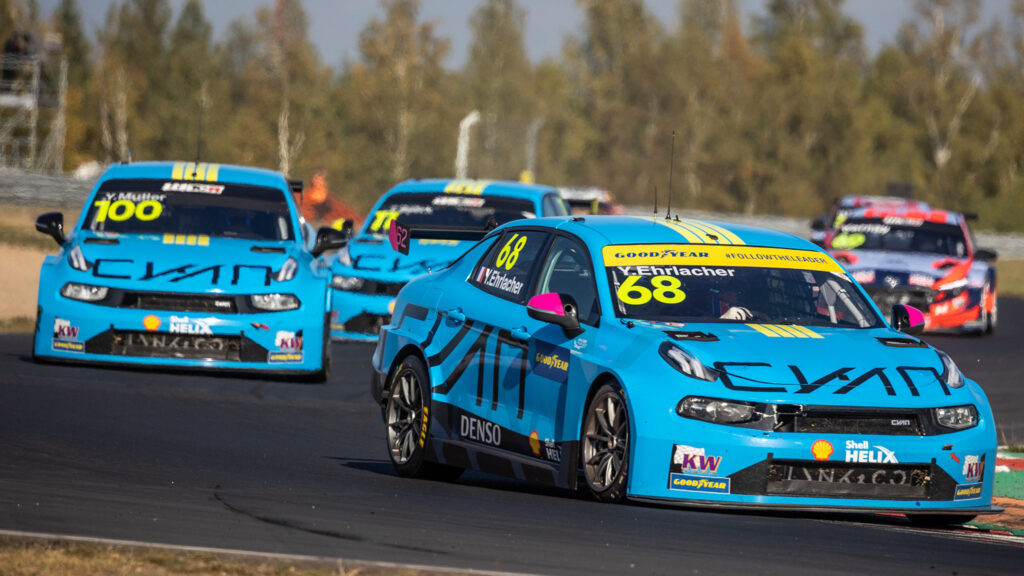 The Frenchman acknowledges that having his uncle, four-time world champion Yvan Muller as team-mate, has gone a long way to help him deal with the pressure.
"Yvan is a big part of it on a lot of different things. First of all, driving on the track, because I never had team-mates that I had such a close relationship as we have," said Ehrlacher.
"So, when he's behind me or I'm behind him we have a lot of respect and that's actually amazing, when I know he's behind me in a race I feel so confident.
"Approaching a difficult weekend, even if you have the points lead, and your experience, you still have doubts, and it's not an easy thing to manage with the pressure.
"Having him beside me, when I have doubts, we speak together and, with the amount of experience he has, as he's the most experienced guy in the paddock, it's just the best way for me to deal with this pressure and to know which way to go.
"So I hope we will continue like this working together, because it's a really good balance and I feel really confident."