Lada undecided on WTCR return in 2022
Lada Sport Rosneft made its WTCR debut during the Sochi season finale in Russia and the team is undecided on whether it will return for next year.
"So far, no decision has been made on this matter," said Artem Tolokonnikov of Lada Sport Rosneft to TouringCarTimes.
"In the spring, the team's 2022 program will be announced. If we decide to start at WTCR again, we will definitely inform about it."
The Russian team struggled during its WTCR debut, carrying a lot of weight as a new entry to the championship, with drivers Mikhail Mityaev and Kirill Ladygin scoring a 13th and 14th place finish as their best result respectively.
"The additional weight seriously affected the speed of the Lada Vesta Sport TCR car," said Tolokonnikov.
"Moreover, the race took place on a track with a very long straight, where each additional kilogram greatly affects the speed. The drivers noted that the ballast added around 1.5 seconds to the lap time."
But the weight was not the sole issue, according to the team, but also a steep learning curve of the Goodyear tyres.
"The biggest challenge for the team was the new Goodyear tire," said Tolokonnikov.
"In TCR Russia we use Yokohama tires, which have completely different properties. In a short time, the drivers of the team were able to understand how the tyres work, but there was no time left to adjust the car for them.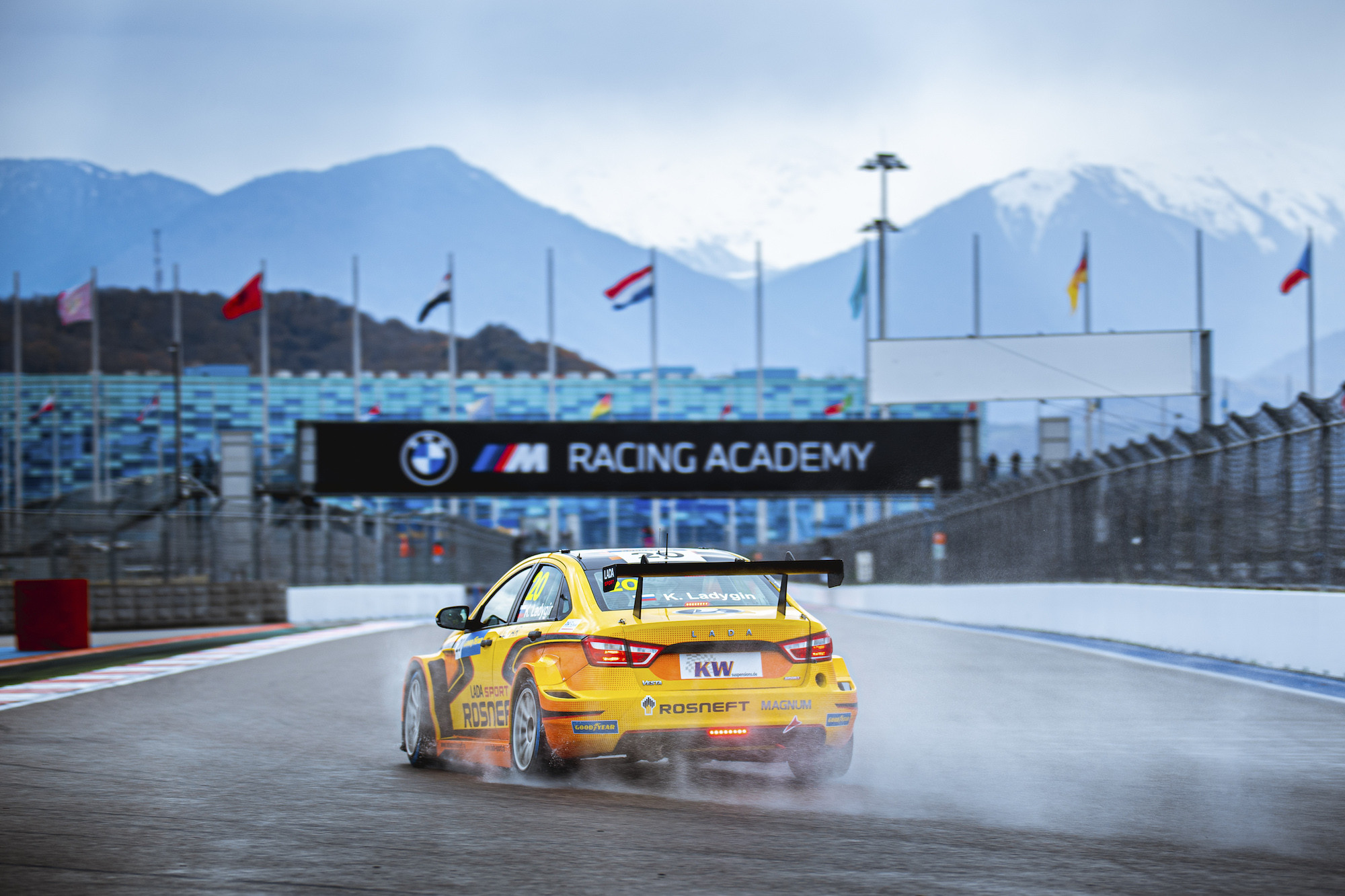 "Therefore, it was not possible to realize the potential of this in qualifying. In the race, the situation gradually changed, you probably noticed that by the second race the pilots had adapted to the situation. Both Kirill Ladygin and Mikhail Mityaev noted that if they had had a couple more days at their disposal, they would have been able to prepare for the final much better."
While Lada could return for the Russian WTCR round in 2022, there are currently no plans for a full season entry.
"No, we have no such plans in the near future. Both Lada and Rosneft are Russian brands and we are focused on the development of domestic motorsport," said Tolokonnikov.
The Russian team is however open for customer teams, should there be interest to purchase cars for a WTCR entry.
"Yes, of course we can arrange support for the team," said Tolokonnikov.
"But to discuss the details and cost, we need a more detailed request: the number of cars, the conditions for the provision of cars to lease or purchase, the team's sporting goals, whether media support for participation in the competition is necessary and so on."
András Lantos from Eurosport.hu contributed to this artice.