Cupra says Leon Competición "probably" its last ICE race car
Cupra is transitioning to an electric strategy for road cars and is set to follow in racing, with the Cupra Leon Competición "probably" the last internal combustion engine race car from the Spanish manufacturer.
Cupra has already taken the first steps towards electric racing with the e-Racer model that won the inaugural ETCR title with Mattias Ekström as driver.
"It's difficult to give a definitive answer, but it's probable," technical director Xavi Serra told TouringCarTimes. "We are in this transition to electrification; the brand is also transitioning with street cars."
SEAT set the basis for the TCR concept back in 2014 with the SEAT León Racer before Cupra became a brand in its own right. After success with the initial Cupra TCR, the Leon Competición was then launched for the 2020 season.
The manufacturer followed a similar path in the ETCR with the e-Racer, which first hit the track in 2018 and won in its debut season.
"We want to revolutionise the classic competitions, we think this is possible and we are pleasantly surprised because the 'next-step customer', not only the official one, is starting to be interested and with concrete proposals to compete in national and regional ETCR championships," added Serra.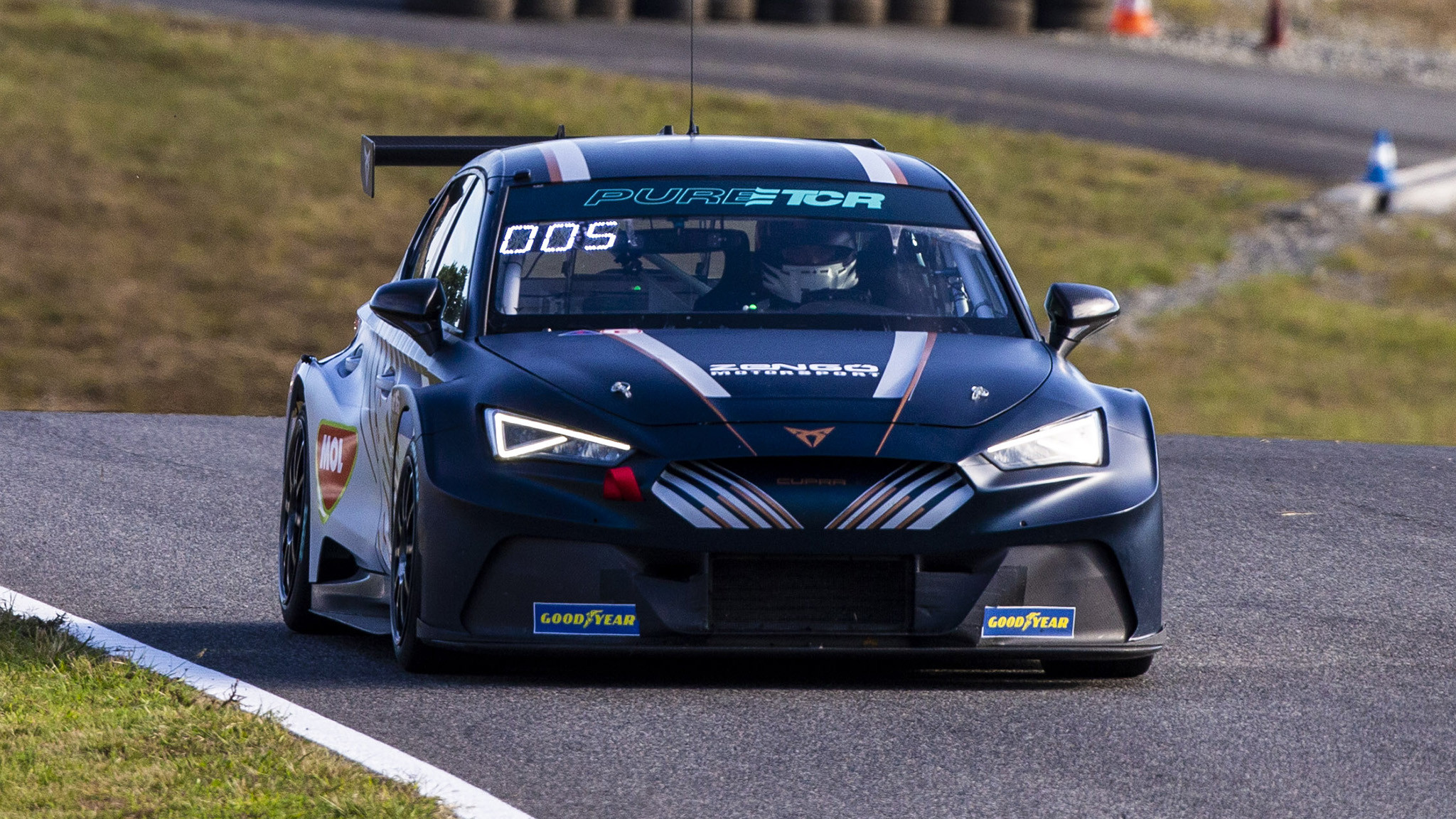 The Spanish manufacturer has gradually reduced its effort in the WTCR, confirming that, for 2022, they will only provide support to customer teams, with 2021 partner Zengo Motorsport left without official backing from Cupra.
"It's not a break-up with the team, but rather a continuation of the downscale of Cupra's operations, as it has been a while now that we aren't officially in the WTCR," added Serra.
"We are in our transition to electrification. We aren't abandoning our customers in combustion championships, and we are proving it in the national series, with a very strong support but, on the world stage, we continue switching from combustion to electrification and, if there are customers that want to race with our cars, we will continue to support them, whether it's on a world, regional or national level."
Serra also clarified that they aren't expecting any other customer teams for the upcoming WTCR season.
"If there is any [customer team], it will be Zengo and they are making many last-minute decisions, even this week, when there are less than two weeks left to the start of the season," he said. "They have all the material, and the decision is in their hands."
The 2022 WTCR and ETCR seasons start at the Pau de Ville street circuit on the 6-8th of May.