25 cars confirmed for the 2015 CTCC season
This weekend sees the start of the 2015 China Touring Car Championship, which sees 25 cars entered for the season, with manufacturer programmes from Changan Ford, Volkswagen, Kia, Honda and Haima as well as three privateer programmes featuring Chevrolets, Citroëns and Mazda.
Now almost championship mainstays, Shanghai VW 333 Racing and Changan Ford FRD Racing are back again, with Shanghai VW 333 Racing having won the drivers' title last season and Fod the manufacturer's championship.
Shanghai VW 333 Racing will retain Han Han, Wang Rue, Jiang Tengyi and Zhang Zhen Dong as the drivers of their Volkswagen Polo GTIs, though Zhang will miss the first round due to clashing commitments in the Porsche Asia Cup.
Changan Ford FRD Racing's driver are Rainey He, Darryl O'Young and Andy Yan, with Gao Hua Yang joining the team as their fourth driver from Volkswagen.
Last year's front-runner Martin Xie Xin Zhe has switched to Dong Feng Honda Racing (DHRT). He will partner Macanese driver Henry Ho Wai Kuen and rookie Zou Shi Rui behind the wheel of the JAS Motorsport and Mugen developed Honda Civic.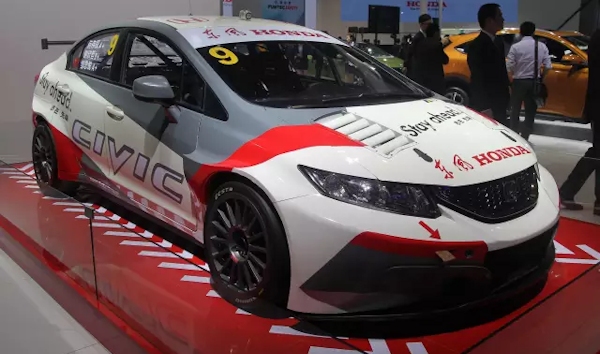 Kia Racing will also return with the Kia K3S and a brand new driver line-up. Jim Ka To from Hong Kong, Jason Zhang Zhe Qiang and Leo Yi Hong Li from China will join the Korean carmaker's team alongside veteran driver Larry Lin Le Feng.
Haima, the Chinese car-maker, will enter the Super Production class with a factory-built M6, a new entry for the forthcoming season. The team has confirmed Chen Xu, He Zi Xian and Andy Zheng as their three drivers, who have raced for the Chinese car-maker in China Production class several years. The team's fourth driver, Ryan Yi Feng, is both an uprising kart driver and singer, and is expected to attract media attention.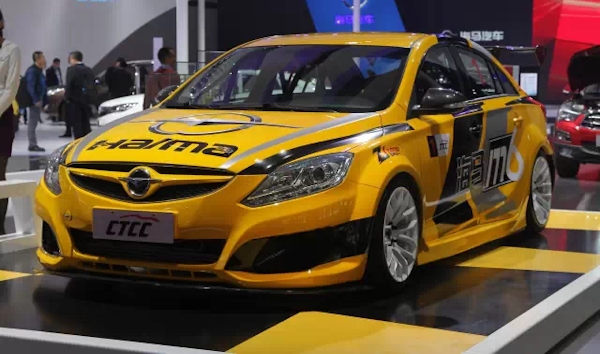 There are also the independent teams for 2015. The reigning champions G Racing will enter a pair of Chevrolet Cruzes driven by Kenneth Look and rookie Po Shu. Hong Kong based Teamwork Motorsport has confirmed Sunny Wong and Samuel Hsieh as the drivers of its OE/OC built Citroën C-Elysées for this season.
Beijing Ruixi Racing, the newcomer for this series, will enter a Mazda Atenza 2.0 driven by Chen Zhao. The Mazda will be the only 2.0 naturally aspired car in the Super Production grid after DHRT's Honda Spirior in 2012.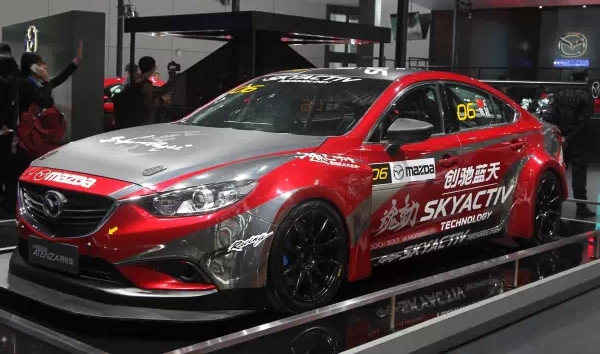 The first round of CTCC will be held this weekend at the Guangdong International Circuit.
2015 CTCC Season Entry List
Driver – Team – Car
Andy Yan (HKG) – Chang'an Ford FRD Team – Ford Focus 1.6T
Rainey He (CHN) – Chang'an Ford FRD Team – Ford Focus 1.6T
Guo Hua Yang (CHN) – Chang'an Ford FRD Team – Ford Focus 1.6T
Darryl O'Young (HKG) – Chang'an Ford FRD Team – Ford Focus 1.6T
Jiang Tengyi (CHN) – Shanghai VW 333 Racing – VW Polo GTi
Wang Yue (CHN) – Shanghai VW 333 Racing – VW Polo GTi
Zhang Zhen Dong (CHN) – Shanghai VW 333 Racing – VW Polo GTi
Han Han (CHN) – Shanghai VW 333 Racing – VW Polo GTi
Larry Lin Le Feng (CHN) – Kia Racing – Kia K3 1.6T
Jim Ka To (HKG) – Kia Racing – Kia K3 1.6T
Leo Yi Hong Li (CHN) – Kia Racing – Kia K3 1.6T
Jason Zhang Zhe Qiang (CHN) – Kia Racing – Kia K3 1.6T
Henry Ho Wai Kuen (MAC) – Dong Feng Honda Racing – Honda Civic 1.6T
Martin Xie Xin Zhe (CHN) – Dong Feng Honda Racing – Honda Civic 1.6T
Zou Si Rui (CHN) – Dong Feng Honda Racing – Honda Civic 1.6T
Chen Xu (CHN) – Haima Z1 Racing – Haima M6 1.6T
He Zi Xian (CHN) – Haima Z1 Racing – Haima M6 1.6T
Andy Zheng (CHN) – Haima Z1 Racing – Haima M6 1.6T
Ryan Yu Feng (CHN) – Haima Z1 Racing – Haima M6 1.6T
Kenneth Look (HKG) – G-Racing – Chevrolet Cruze 1.6T
Po Shu (CHN) – G-Racing – Chevrolet Cruze 1.6T
Sunny Wong (HKG) – Teamwork Motorsport – Citroen C-Elysee 1.6T
Samuel Hsieh (HKG) – Teamwork Motorsport – Citroen C-Elysee 1.6T
Chen Zhao (CHN) – Ruixi Racing – Mazda Atenza 2.0