Cyan Racing confirm WTCR entry with Lynk & Co
Cyan Racing has confirmed that it will make the move into the FIA World Touring Car Cup with the new Lynk & Co 03 TCR car for the 2019 season.
The Geely-owned brand released a teaser video a month ago of a new touring car programme alongside Cyan Racing, with the promise that more information would follow on 19 October.
As anticipated, it has now been confirmed that the programme will see Cyan Racing – winners of the WTCC titles with Volvo in 2017 – return to the world stage, with a three-car entry into WTCR under the Lynk & Co Cyan Racing banner.
Thed Björk, who won the WTCC crown with Cyan Racing and currently sits second in WTCR driving a Hyundai for Yvan Muller Racing, is the first driver confirmed for the programme and was given the honour of pulling the covers off the first car during a special event at Fuji Raceway in Japan.
As well as competing on track, Björk will also be involved in a joint performance vehicle development project that will see Cyan Racing work on a 500-hp high-performance concept road car – the Lynk & Co 03 Cyan – which is designed to be a TCR car suitable for road use.
"To once again aim for the World Title when starting my seventh season with Cyan Racing is a dream coming true," Björk said, "especially combined with this groundbreaking cooperation with Lynk & Co that will include the development of a high-performance concept road car, which is nothing less than amazing."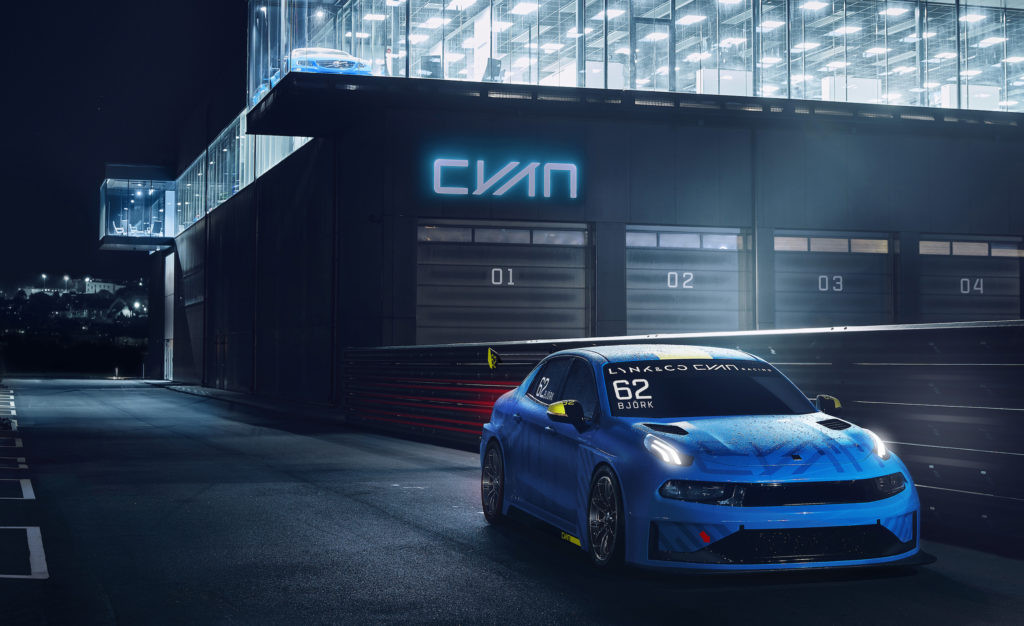 Having watched on from the sidelines during the first season of WTCR, Cyan Racing CEO Christian Dahl said the team would head into 2019 with one goal.
"Our ambition as a race team is to reclaim our World Title and explore new ways of automotive performance together with Lynk & Co," he said.
"We will utilise our experience from past performance road car projects in combination with the vast data that we will gain from the racing programme through thousands and thousands of laps on racing circuits all over the world in extreme conditions."
The new programme will mark the first move into motorsport for Lynk & Co and will provide the ideal showcase for the new 03 model that is scheduled to hit showrooms during 2019.
"The fusion between Lynk & Co and Cyan Racing will form the spearhead of our automotive performance debut," Victor Yang, Vice President of Communications at Zhejiang Geely Holding Group, said.
"The combination of Lynk & Co's challenge of auto industry conventions and Cyan Racing's vast motorsport and performance experience are two key elements in this unique cooperation."