Masanobu Kato and Hirobon share victories at Fuji season opener
Masanobu Kato (Audi RS 3 LMS) and Hirobon (Cupra León Competición) claimed the victories of the 2022 TCR Japan round at Fuji.
Saturday Series
Reigning champion Hirobon had claimed pole position for the Saturday Series race, ahead of M-Prototyping's Mineki Okura, driving an Alfa Romeo Giulietta TCR.
At the start, Hirobon took the lead but came under attack from Team G-Motion's Resshu Shioya (Honda Civic TCR), who was also fighting with Audi Team Mars' Masanobu Kato. The Audi driver prevailed to take second place.
Kato and Shioya gradually closed the gap to Hirobon, with Okura and Dome Racing's Anna Inotsume (Audi RS 3 LMS).
Kato attacked Hirobon, overtaking for the lead at Turn 1 on the final lap, with both coming side-by-side several times.
The fight continued until the chequered flag, with Kato claiming the victory ahead of Hirobon and with Shioya completing the podium.
Okura was fourth ahead of Inotsume, with Mototino, driving a Honda Civic TCR from 55MOTO Racing in sixth place. Satoshi Takikawa (Audi RS 3 LMS), Shinsuke Umeda (Alfa Romeo Giulietta TCR) and Kenji Suzuki (Audi RS 3 LMS) completed the classification.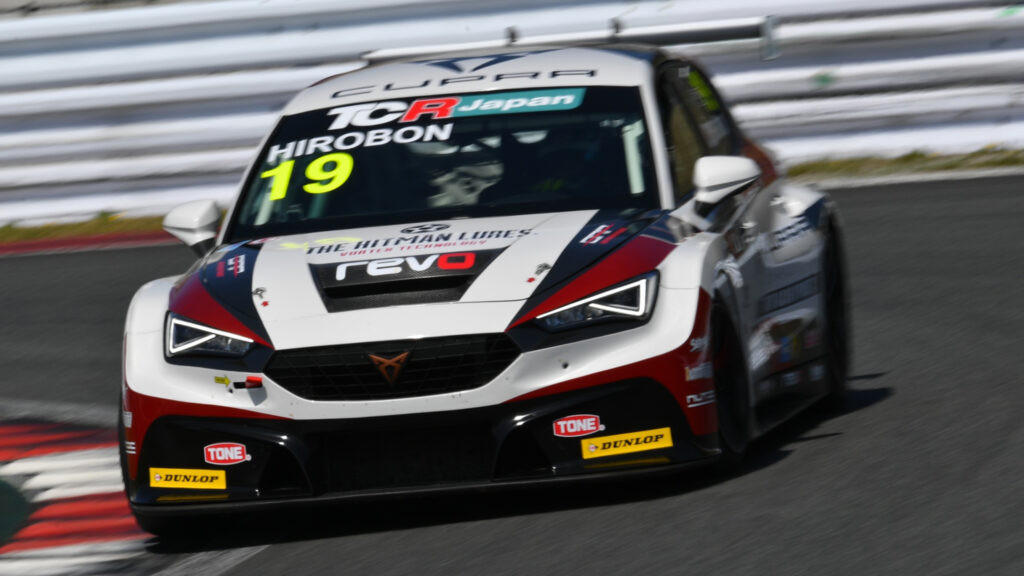 Sunday Series
Hirobon again started from the pole position in the second race, defending from Kato and Shioya at the start, with the three coming side-by-side. Hirobon managed to stay ahead, with Shioya taking second place.
Kato recovered second place on lap two, attacking Hirobon for the lead at Turn 1. But the Audi driver went wide to again fall to third place and coming under fire from Okura.
Shioya then closed the gap to Hirobon, challenging for the lead on lap four, with Inotsume also joining the leading pack.
The positions remained stable for the remaining part of the race, with Hirobon winning ahead of Shioya and Kato.
Okura was fourth, followed by Inotsume. Suzuki came next, with Mototino, Umeda and Takikawa completing the classification.
The next round of the TCR Japan takes place at Okayama on the 25-26th of June.