Amended 2022 WTCR calendar set for non-European replacement rounds
FIA WTCR series director Jean-Baptiste Ley has stated that an amended 2022 calendar is coming soon with two non-European races to replace the Asian part of the calendar, reducing the total number of races from ten to nine.
"Over one year ago, when we had to submit the calendar to the FIA, we had to make a decision on whether going to Asia or sticking with the same situation," said Ley to TouringCarTimes.
"So we decided to stay positive and optimistic and hope that the situation would improve, which was the case around the world except for Asia.
"Because of that, and since the beginning, we have been clear that, if Asia came off the calendar, we would reduce to nine events instead of ten, looking for a scenario in the Middle East or overseas."
The new version of the calendar is expected later this week after a FIA World Motor Sport Council meeting.
"At the moment, we are finalising the discussions about the last two rounds of the calendar. I cannot say exactly when and where, as it depends also on the FIA approval but, what's for sure is that they won't be in Europe, as the WTCR is a world cup, so there will be two rounds for sure, and they will be overseas," said Ley.
Several competitors of the WTCR have complained about the series visiting lower profile circuits as replacement rounds this season, something Ley says his organisation is aware of and is working on.
"We are working on it and we will have very good news in that regard soon," said Ley.
"On top of that, I have to say that the standard of the tracks is very important and it's always the priority for us to choose good tracks, but we have to take into account that 2022 is still a complicated year, where we had a plan and then we had to create plan B and C.
"In just a few days we will announce the last two rounds for this year and we have had to find good tracks at the last minute and that hasn't been easy, but it's also sure that the calendar, as it stands today, is fully compliant with the FIA's safety standards. There are of course subjective perceptions of the tracks, but we will have some very good news in a couple of days regarding the newcomers in 2022."
In light of the issues with the 2022 calendar, Ley says his organisation is currently working on two versions of the calendar for 2023 to avoid late changes.
"If we compare to one year ago, we are in exactly the same situation," explained the WTCR director.
"Last year we thought that 2021 was complicated, but 2022 would be better, and now it is the same, as that we hope that 2023 will be better, but we cannot apply the same strategy.
"So we are still waiting to submit a 2023 calendar to FIA, but we are investigating the situation and working in two different scenarios: one including a full Asian campaign, and another without it.
"When we reach September and we have to make a decision, for sure we won't be taking any risks with the calendar submissions and will present something that is stable."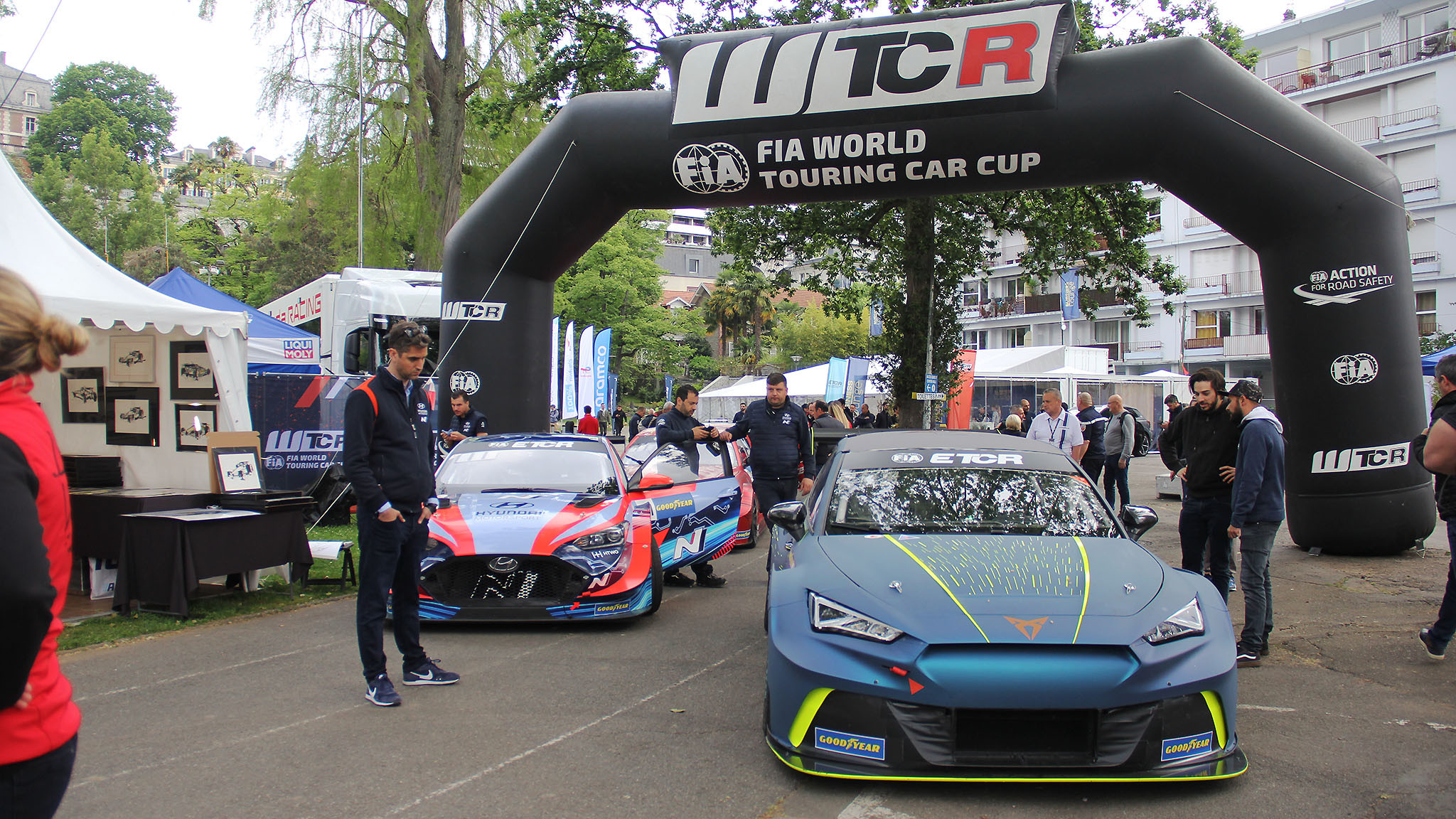 WSC (TCR rights holders) president Marcello Lotti recently stated that the WTCR and ETCR look set for a joint schedule next year.
But Ley says he is planning for the two series to keep partly separated schedules.
"In my opinion, the combination of the WTCR and the ETCR is working quite well," said Ley.
"But, somehow, it's also important to keep each identity strong, so I think the best is neither having a fully joint or fully separated calendar, but rather a combination of both, so in the region of having 3-4 double headers next year, more or less in tone with this season.
"It's in the interest of both series to work together at some tracks, but it's also important for us to have our own WTCR events and for them to have their own ETCR races. So, it's interesting having some joint events, but it's not the plan to have a calendar together 100%."