Tom Coronel opens up on WTCR end and TCR future
Teams and drivers have started to react to news that the current World Touring Car Cup is to end after 2022, with the new TCR World Tour to be launched in its place.
WSC is behind the new initiative, which will see drivers racing in TCR-spec cars battle for ranking points across the season – with a number of events being used to create the 'World Tour'.
The top performing drivers from both the World Tour and the World Rankings will then come together in the end-of-season TCR World Ranking Final – where titles will handed out to drivers, teams and manufacturers.
Tom Coronel is amongst those set to now contest the World Tour next season following the demise of WTCR, and the Dutch racer admitted he wasn't shocked by the news.
"I mean I have seen the World Touring Car Cup dying; I have seen it," he told TouringCarTimes. "Everybody has seen it, only nobody is really speaking about it because somehow they don't feel comfortable about it.
"But I've seen all the developments since 2001 [when he was in the European Super Touring Championship], and I've seen the politics in WTCR killing all the sporting side. This is why I'm in much more favour of TCR Europe than the WTCR.
"The WTCR is just very badly managed. Politically, basically just too many people who are getting involved instead of just racing. I think there were big changes needed, so it's good that this is happening."
Coronel added that the calendar issues in recent seasons as a result of the pandemic had proven to be a point of contention and that the events had become too centred on one geographic location.
"Calendar-wise, the last two years – in my opinion – we have not been treated like we should have been, like a world championship," he continued.
"In my opinion, it was a French local cup series, so I'm happy that at least now, we are going more international, more continents. I've always said 'why don't we drive together with other TCR series or GT series' or whatever. The organisation was too busy with their own proud [vision].
"It's not about that, it's about the series, the races. I always call it the fun factor. I've been missing the fun factor already for five years in WTCR. I said it, when all of the manufacturers were entering in WTCR, I said 'okay, now it's dying'. Because I knew, because everybody was being stupid, politically.
"Team-mates helping others. It was team racing, it was not racing. Racing is individual. If an Audi scores, and I had the bad luck because the driveshaft broke but my team-mate won, then I got the 40 kilograms [success ballast]. Why? Why?
"This is why I like more the European series. The European series, you race for yourself. The world championship, you don't race for yourself.
"This [new plan] is what I think is good, good for the TCR, and this is the TCR spirit. The WTCR was not the TCR spirit."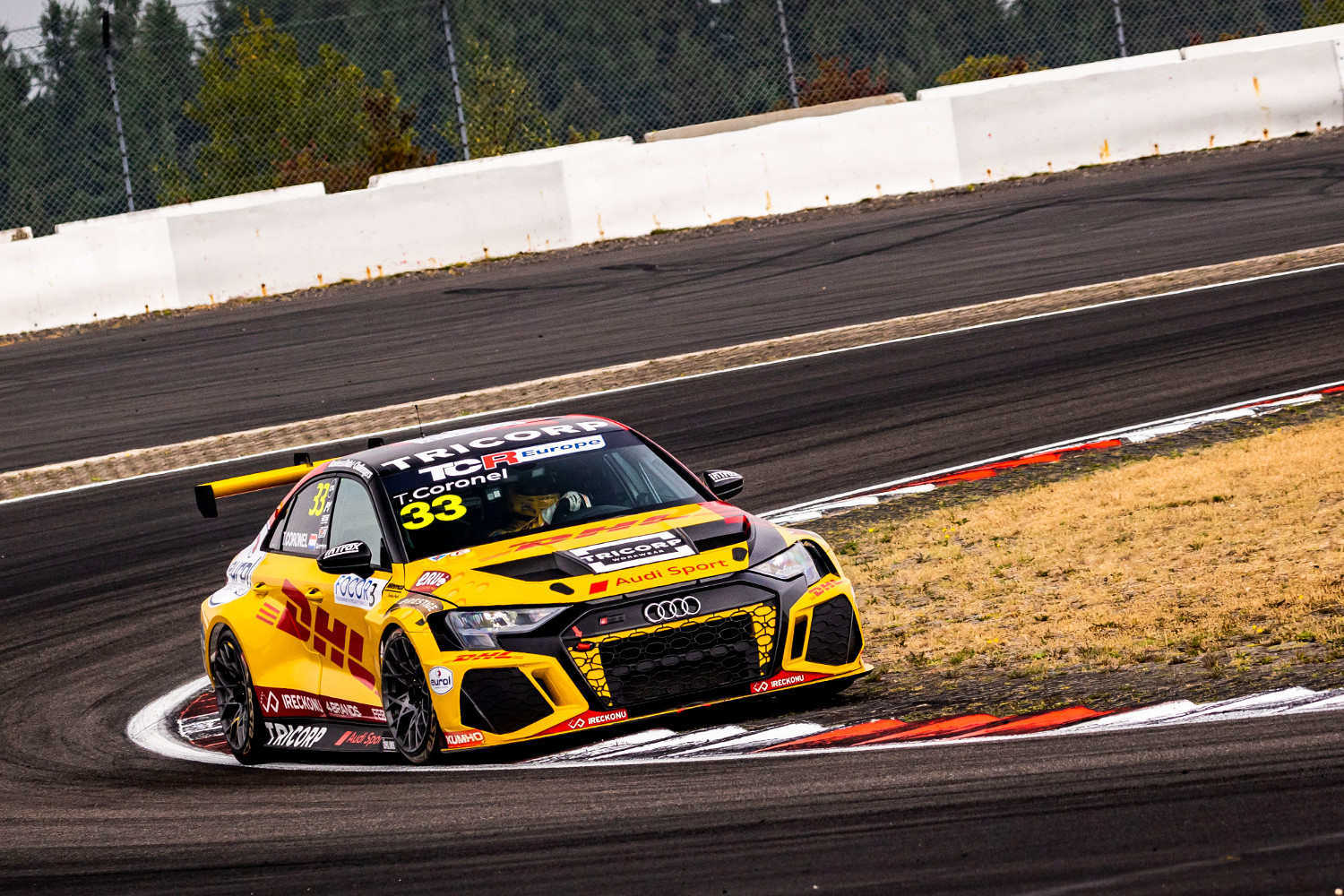 As well as racing in the World Tour, Coronel plans to race in TCR Europe again in 2023 and said he hoped that the new initiative would boost interest amongst race fans.
"For me, I don't care where I am, and this is now where you hit the point," he said. "People are only thinking about themselves instead of the main thing, and I'm thinking about the motorsport passion, about the motorsport heart, the main thing. I don't care where I am on the ranking.
"I hope [the ranking will increase fan interest in TCR]. It's a ranking, it doesn't matter where you race. Probably this ranking will still be shaved a little bit. A little bit left, a little bit right, a little bit up, a little bit down. But this list, there is a focus, at least there is something which is reality [for fans to look at], not fake.
"This is what I like about it."