Assaillit seventh in Fujitsu series
Fujitsu Racing's Damian Assaillit has enjoyed his best performance of the year in the Fujitsu V8 Supercar Series with seventh place overall at Bathurst.
Aboard a Matthew White Racing Falcon for the first time this season, the 19-year-old racer vaulted from 15th place on the grid to finish ninth in the opening race. He then put in a mature drive in the race #2 to finish seventh, as well as seventh overall for the weekend.
Although he jumped more spots in the opening race, it was his performance in tricky conditions in the second race that drew the most praise. As others struggled, Assaillit kept his head and brought the Fujitsu Racing Falcon home without one scratch on it.
"A very good weekend," said Assaillit.
"It certainly has been a thrill to race a strong car on the best race circuit in the world.
"We had to qualify very early on Friday morning and didn't get the best track conditions. However, in the race we were on equal-footing and I went on the attack.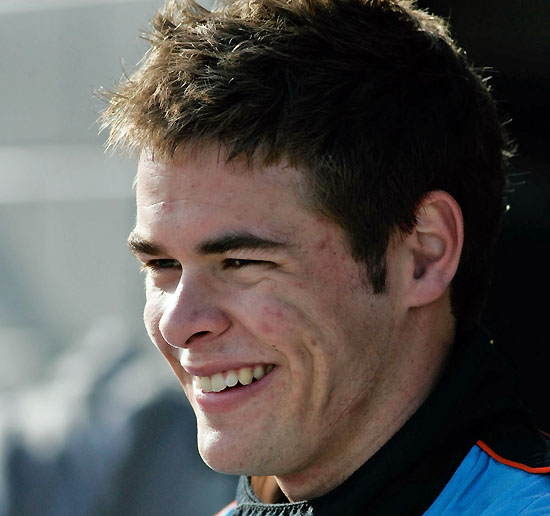 "Full credit to Matthew White Racing who provided an excellent car this weekend. I was fully confident in the races, even during the wet conditions at the start of race #2.
"I'm sure we can improve even further for the final round at Oran Park in December."
V8 Supercar driver and mentor Jason Bright praised the Sunshine Coast racer's performance.
"Damian did a very good job this weekend," said Bright.
"As we have seen this weekend in both the V8 Supercar and Fujitsu V8 Series, this place is very tough. Damian didn't put a foot wrong in the races and really deserved that result.
"He joined us early in the week to walk the track with my engineers. I was very impressed that he took our advice into the races and it paid off.
"I'm sure he could knock on the door for a top-five at the final round at Oran Park."