Volvo Polestar voted best of TTA in 2012 TcT Awards
Volvo Polestar Racing has been voted best team and their Volvo S60 TTA best car of the 2012 TTA – Racing Elite League by the readers of TouringCarTimes.
Volvo Polestar Racing got a massive 45% of the votes in the best team category, with Saab team Team Tidö/PWR Racing in second on 11%. The Volvo team had an equally successful season in the TTA, claiming a grand slam with the drivers', teams' and manufacturers' title.
Citroën team Brovallen Design was voted third best on 9.4%, right ahead of Flash Engineering and BMW Dealer Team WCR, both of them receiving 9.1% of the votes.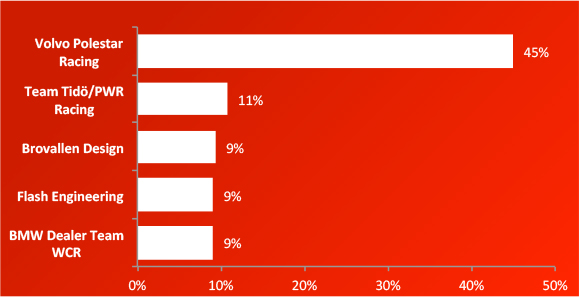 The Volvo S60 TTA, driven by champion Fredrik Ekblom, Thed Björk, Robert Dahlgren and Tommy Rustad, was voted best car with 45% of the votes.
The Saab 9-3 TTA, driven by runner-up Linus Ohlsson, Daniel Haglöf, Robin Rudholm and Mattias Andersson, was second on 24%, with the Citroën C5 TTA on 17% and the BMW SR on 14%.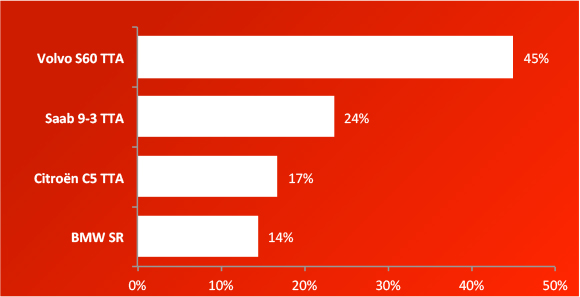 The results of the drivers' vote will be revealed tomorrow.